Credit Empowerment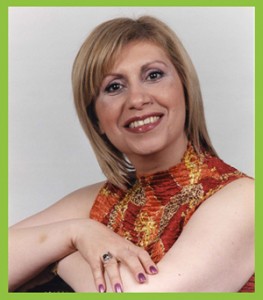 Step 1 – Create an account if you are new to this site.
Let me help YOU Succeed in the Credit Game through a series of E-articles and E-books. Use Credit for YOUR OWN PROFIT.
I am a Professional Lender; I spend my days lending money
It stresses me when I see people hurting their chances, through the lack of INSIDER KNOWLEDGE – CREDIT INDUSTRY SECRETS
Let me guide you to a new reality – Let's level the playing field.
Let me help YOU Succeed in the Credit Game through a series of E-articles and E-books. Use Credit to YOUR PROFIT.
See Cristina in Worldwide Who's Who
Get into the Secret World of Credit Granting. Learn the Rules Credit Grantors play by!
How are you going to WIN, if you don't know the rules?
Imagine facing your banker and YOU telling them what YOU want and GETTING IT, with a smile!
CREDIT GRANTORS want to GRANT CREDIT, after all that is their business.
Guess what? YOU are stopping them. Yes, you read right!
They are business people – the more educated you are about credit, the better they would respect you and want to do business with you.
Learn the secrets to help the lenders grant YOU ALL THE CREDIT YOU EVER ASK FOR at YOUR TERMS. NOT Knowing the rules of the credit game is stopping the lenders from GIVING you what YOU WANT.
Here is YOUR CHANCE to learn from a PROFESSIONAL LENDER, that faceless person at the end of the phone line or computer terminal that your banker talks to. Your Bank Manager, Bank Teller is not a – Credit Granter. Chances are you will never meet the actual decision maker, but you just stepped in their world and they have something YOU WANT. You are on their turf, now!
YOU NEED to Learn the Rules CREDIT GRANTORS make their decisions by! Level the playing field….
How Sweet is that? And, guess what once you learn the SECRETS OF THE CREDIT GAME you are SET FOR LIFE – ON YOUR WAY TO A NEW REALITY – A GREAT FUTURE – THE OPPORTUNITY TO ALLOW YOURSELF TO GET IN THE DRIVER'S SEAT OF LIFE
Use Cristina's Credit Sense as your co-pilot.
YOU Call The SHOTS!
Here is YOUR CHANCE to access the secret world of credit granting and beat them at their own game.
EmPower yourself to get ALL THE CREDIT YOU EVER
WANTED by using the industry secrets of the CREDIT GAME.
LEARN MY SECRETS TO WINNING AT THE CREDIT GAME
Here is your opportunity to level the playing field, before facing your Lender
Learn industry secrets from a Professional Lender
Cristina's Credit Sense will Educate you in How the Credit Industry works
We DO NOT give Advice, but offer the knowledge to Succeed in WINNING AT THE CREDIT GAME
It isn't fair, but it is a Fact
The higher your credit scores are the better you are treated –
YOU CAN PAY LESS TO BORROW MONEY
Can you Live without a Credit Co-Pilot? Just, think of this…
It is a person's responsibility to read their contracts before signing them, and most people do not. The contracts are long and written in complicated "legalese". It is easy to not see important clauses. This should help your insomnia, right? Well, it will cost you in the long run. You just signed a legal contract without reading all of the terms.
Your first FREE lesson:
Did you know the following about your credit agreements:
• Making the minimum payment on a debt only covers the interest charges, and makes it impossible to pay off the actual balance owing.
• When you take out a cash advance you accrue interest charges on it from the moment the cash is withdrawn, not from the date of the bill.
• When buying anything on an installment plan (buy now, pay later), after the "no interest" grace period is over, all the interest that is not paid is then added to the account balance. The new interest rate could be up to 29%.
• Balance protection insurance only covers the minimum payment when a person is sick or loses their job. It will not pay off the outstanding balance, and interest is still charged.
Lesson over
Now, Take a good look at where you are! Do YOU think YOU need a Credit Co-Pilot?
If your Answer is YES:
And, you are ready to Learn and EMPOWER YOURSELF, then YOU CAME TO THE RIGHT PLACE…..
Take CRISTINA'S CREDIT SENSE SERIOUSLY and take a Co-Pilot
Here is your opportunity to access a full service Credit Education. I offer expert practical solutions, to help you to navigate through any and all of your credit questions and concerns towards HIGH CREDIT SCORES! Provide a non-judgmental environment to empower you to achieve your CREDIT DREAMS FOR LIFE.
CRISTINA'S CREDIT SENSE IS A CREDIT STRATEGY EDUCATION SERVICE
Offering you credit E-articles and E-books.
Response to your Questions and Concerns in an interactive environment to an in depth Credit Strategy to EmPower yourself the opportunity to WIN AT THE CREDIT GAME for life.
CRISTINA'S CREDIT SENSE stands for Reliability, Mutual Respect, Professional Integrity – Ethically and Confidentially. Knowledge from this empowering and educational journey will EmPower YOU to WIN AT THE CREDIT GAME for the rest of your life.
Getting a copy of your credit report is a SNAP. Understanding your credit report is NOT!
The future of your Credit Success begins here and now
Now is not the time to take off without your Co-Pilot
"YOU NEED CRISTINA'S CREDIT SENSE"
[Articles on this website are for EmPowerment]